The Visit Puerto Vallarta page invites us to take a tour of the iconic sculptures of the city's Malecon. Here we share it with you.
Puerto Vallarta is not only a beach destination, with excellent weather, sea and sun, it also offers culture and art, even just walk its Malecon to admire some sculptures of important Mexican artists and other nationalities.
In the city there are numerous galleries, but the easiest way to enjoy this art is a walk along the Malecon
When it was rebuilt, some sculptures changed places and there is now more space to appreciate the works of art.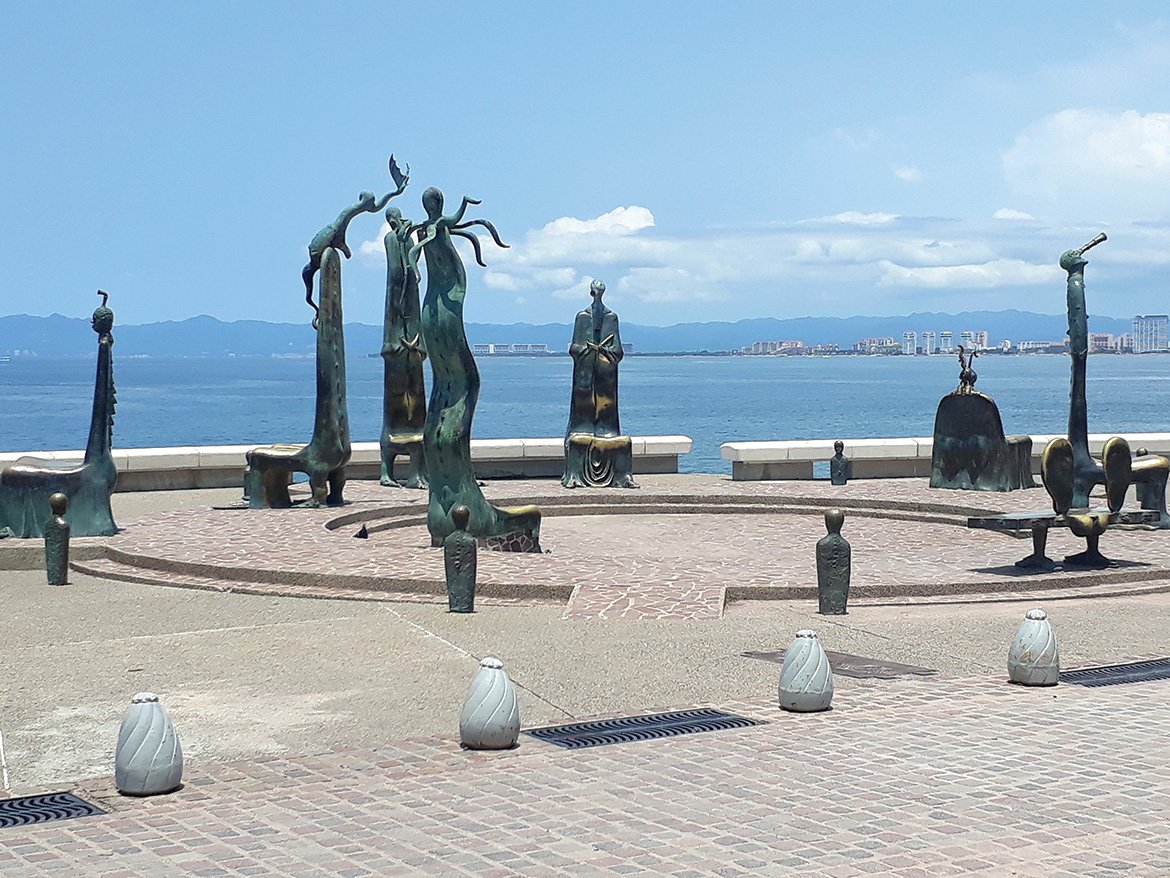 "The rotonda of the sea": work of the tapatío Alejandro Colunga, one of the favorite sculptures to take photographs, consisting of monumental chairs, hybrids between humans, animals, furniture and varied objects.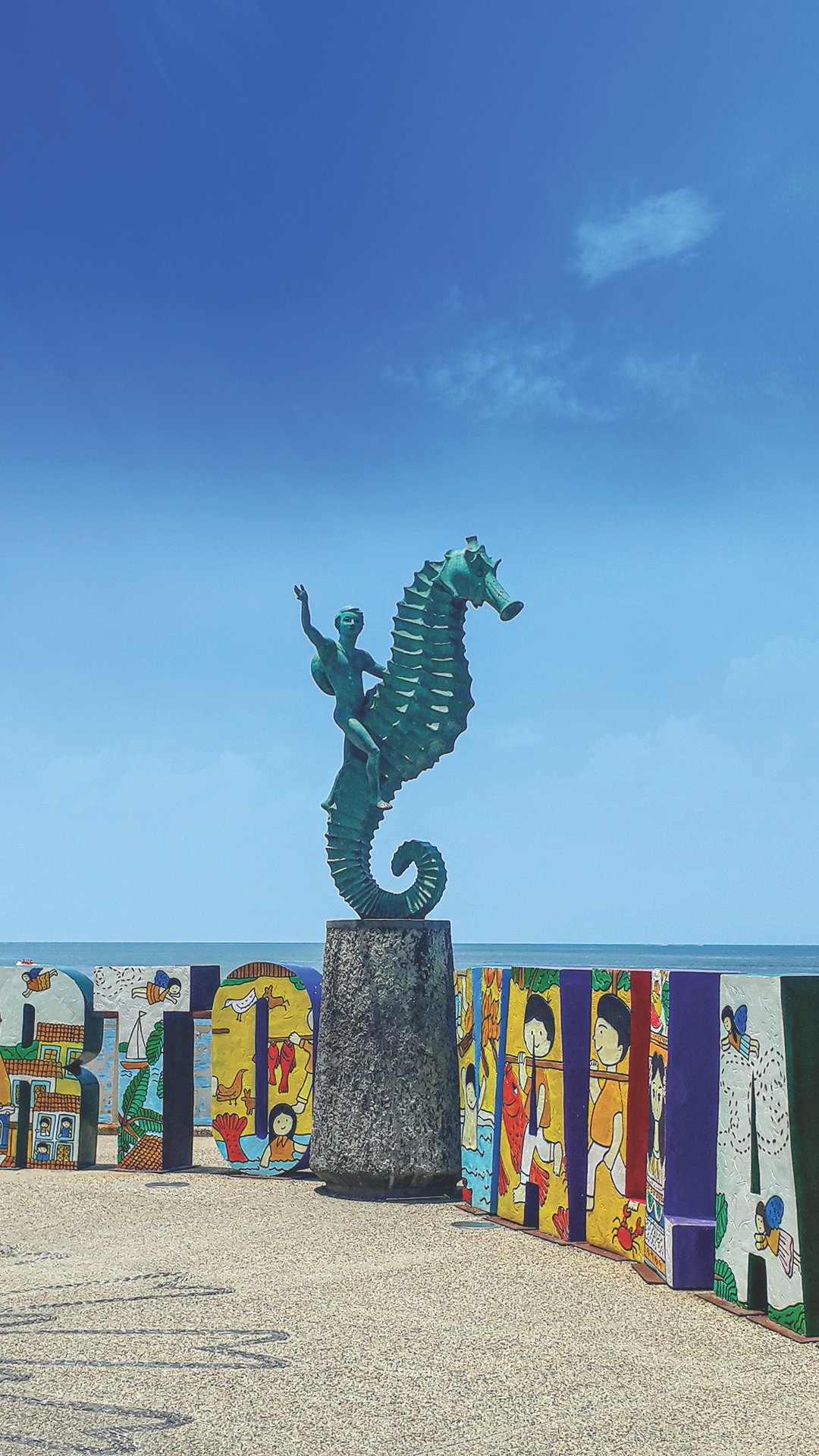 "El niño sobre el caballo de mar": by Rafael Zamarripa, simply known as the Seahorse and which has become a symbol of Puerto Vallarta, currently located in front of the Old Lighthouse.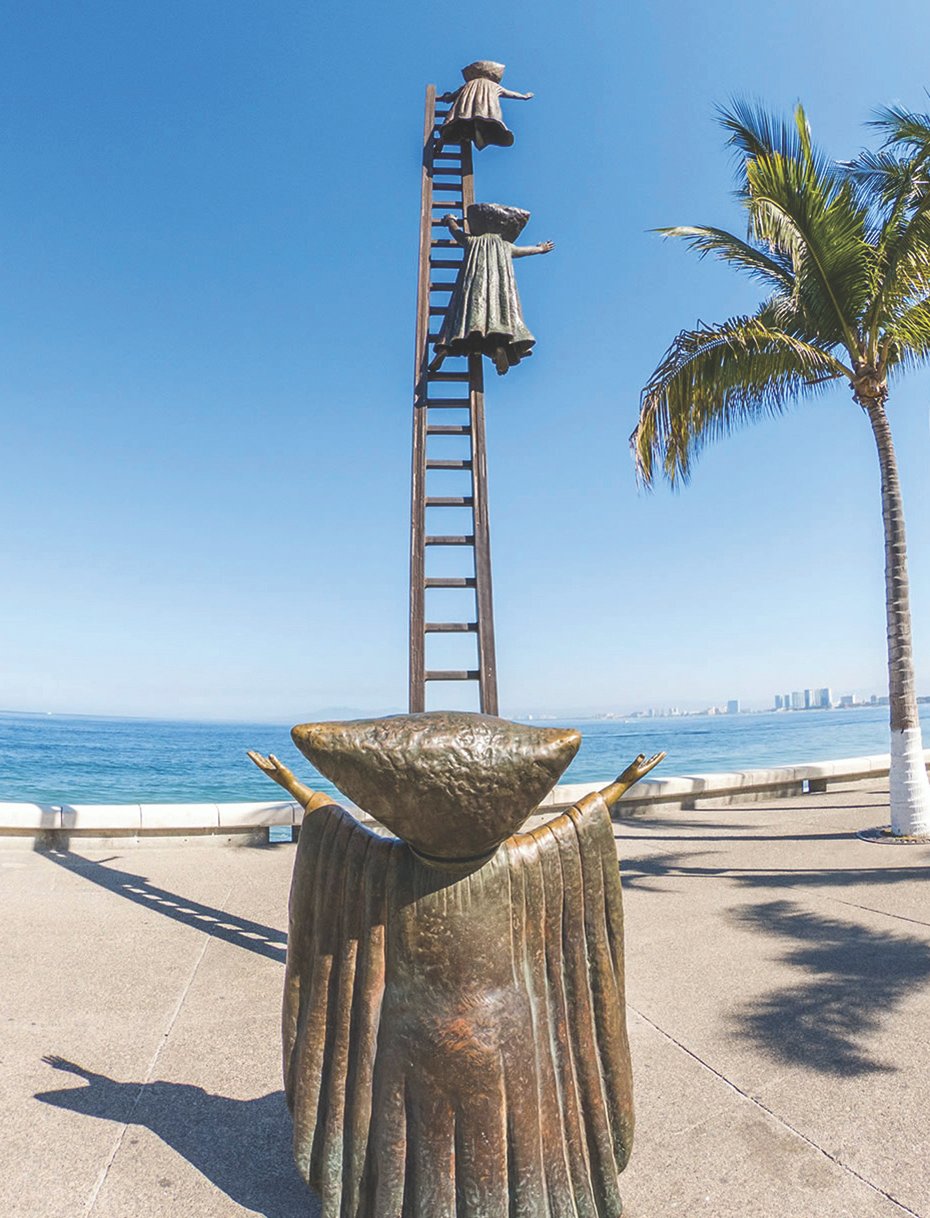 "In search ofreason": work of the famous Sergio Bustamante, which attracts the attention of everyone and invites you to climb the stairs to take a photo.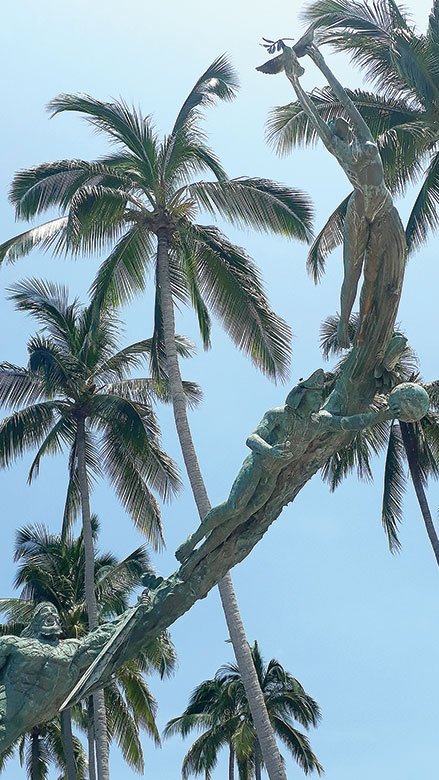 "The Millennia", by Mathis Lidice, a spiral sculpture that represents history and the passage of time, starting at the base with water, then the origin of life (the DNA seen at the base), natural evolution, humanity and ending with hope for the future, symbolized by the dove of peace.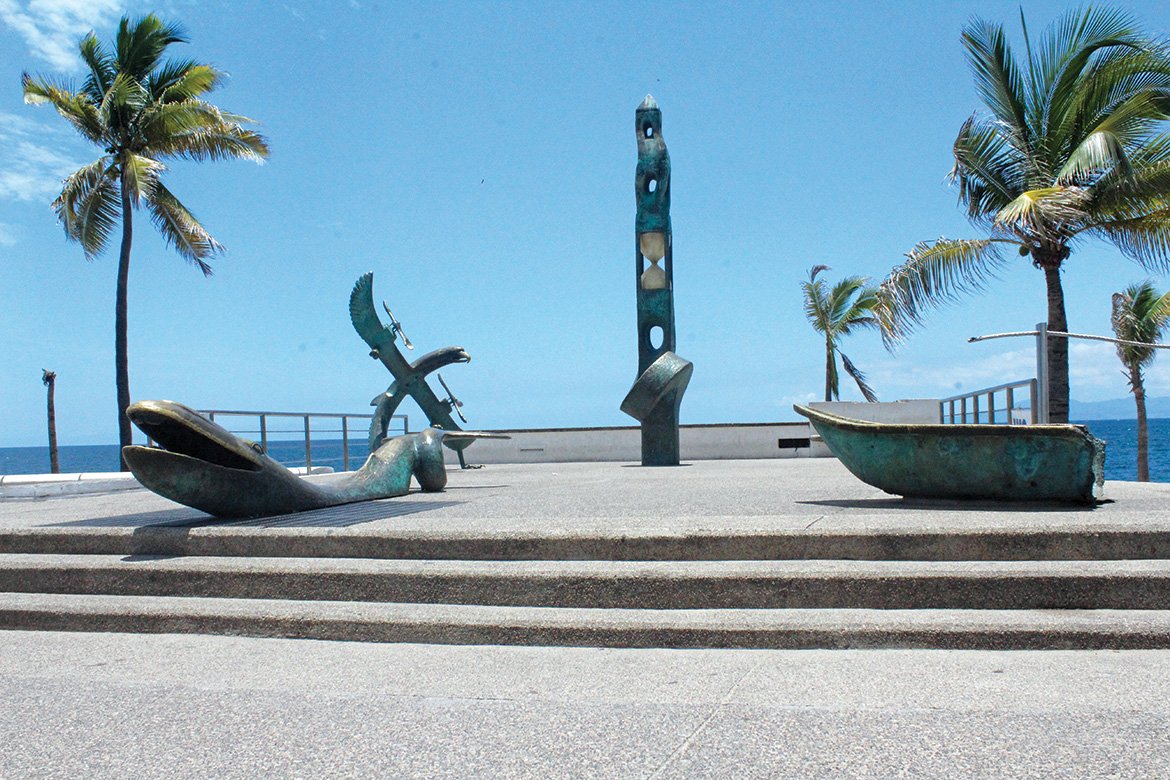 "Origin and Destiny", by Pedro Tello, a series of sculptures that represent the beginnings of humanity, music, time and knowledge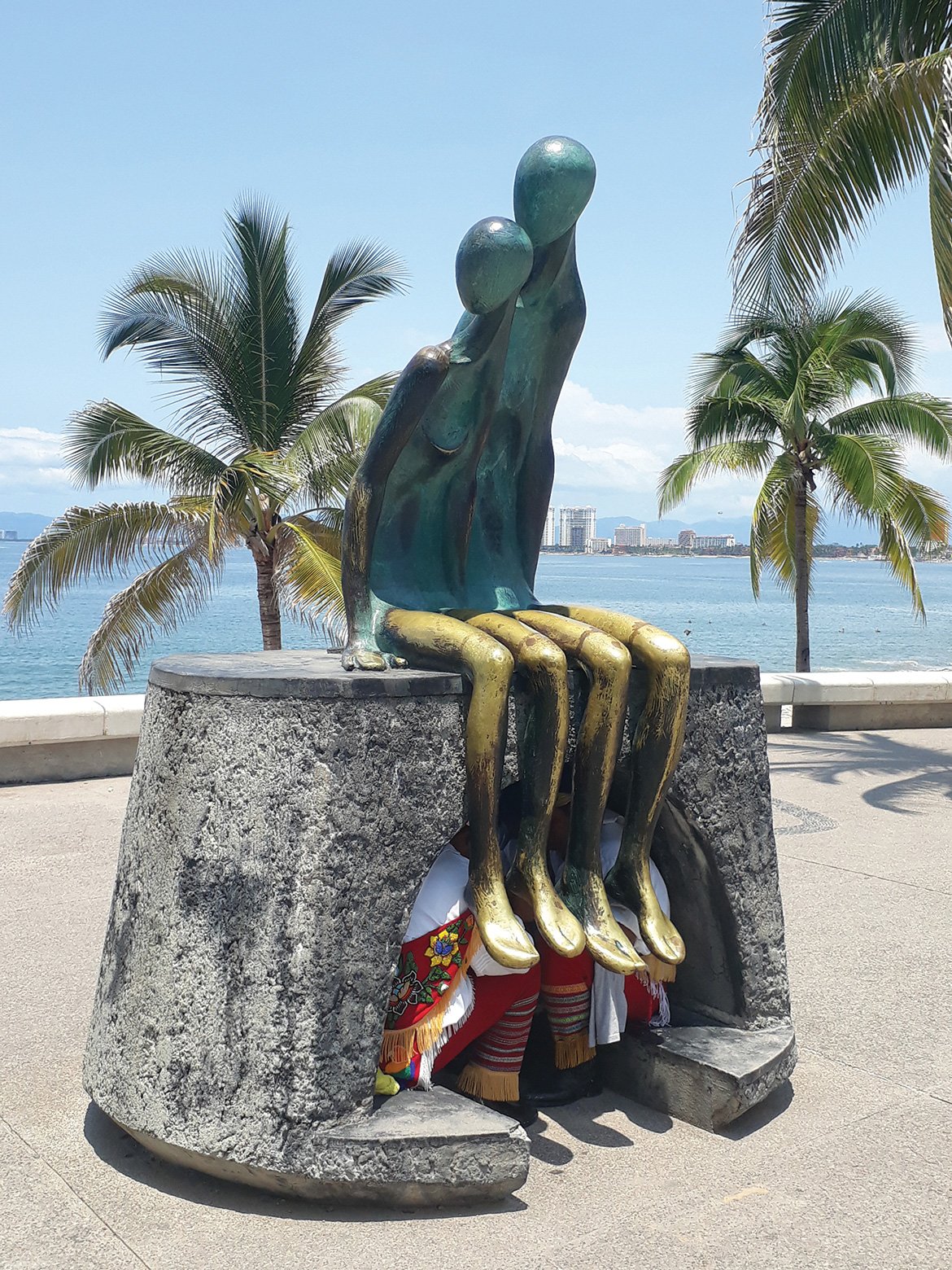 "Nostalgia", by Ramiz Barquet, which symbolizes a love story.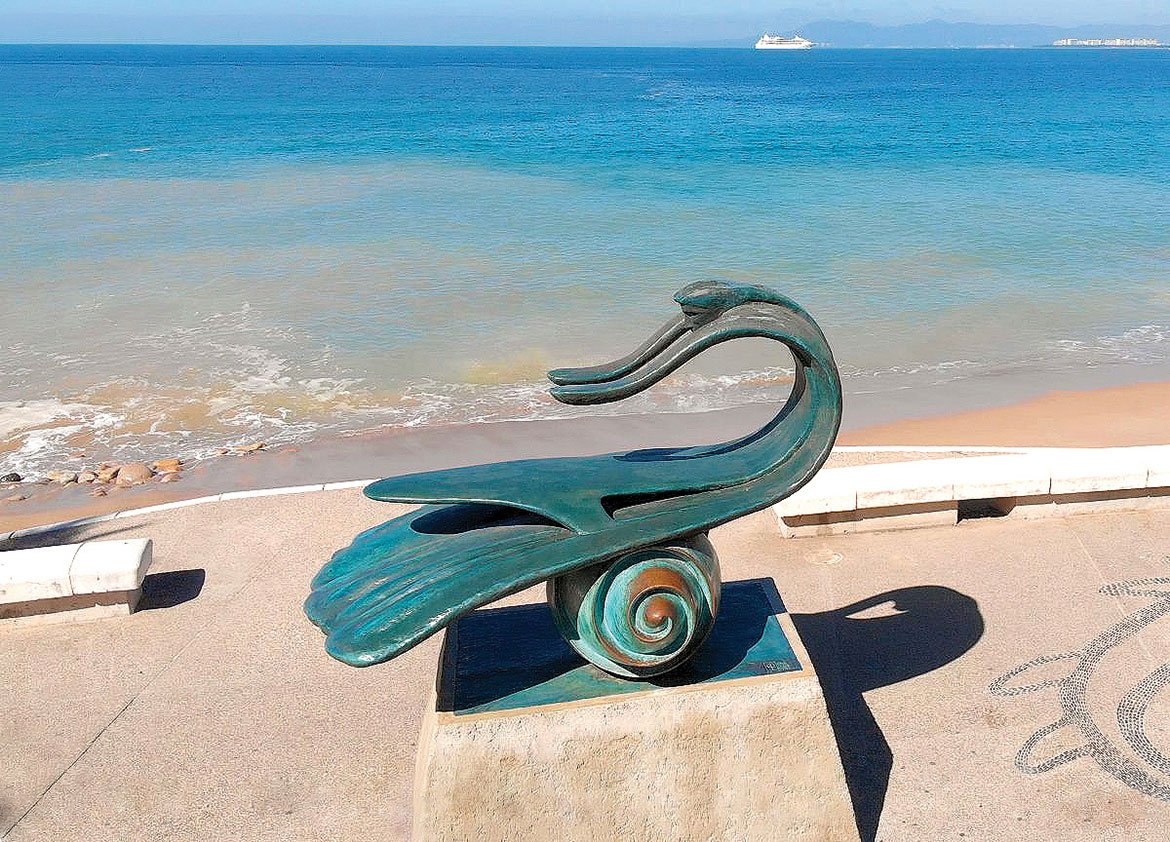 "Nature as Mother", by Adrián Reynoso, represents the evolutionary process of the planet and the control exercised by nature.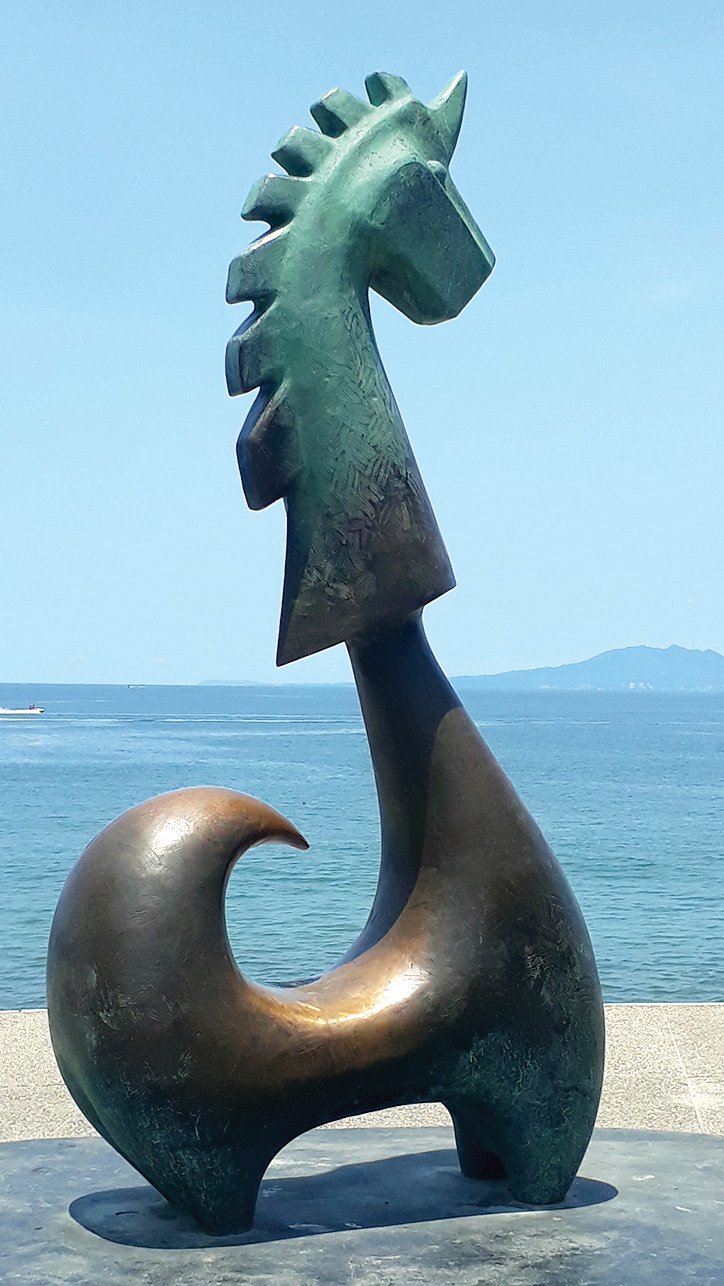 "The unicorn of good fortune",by Aníbal Riebeling is one of the most recent works installed on the Malecón, made of bronze.
"El sutil come peedras" is a strange sculpture by Jonás Gutiérrez from Jalisco in bronze and obsidian.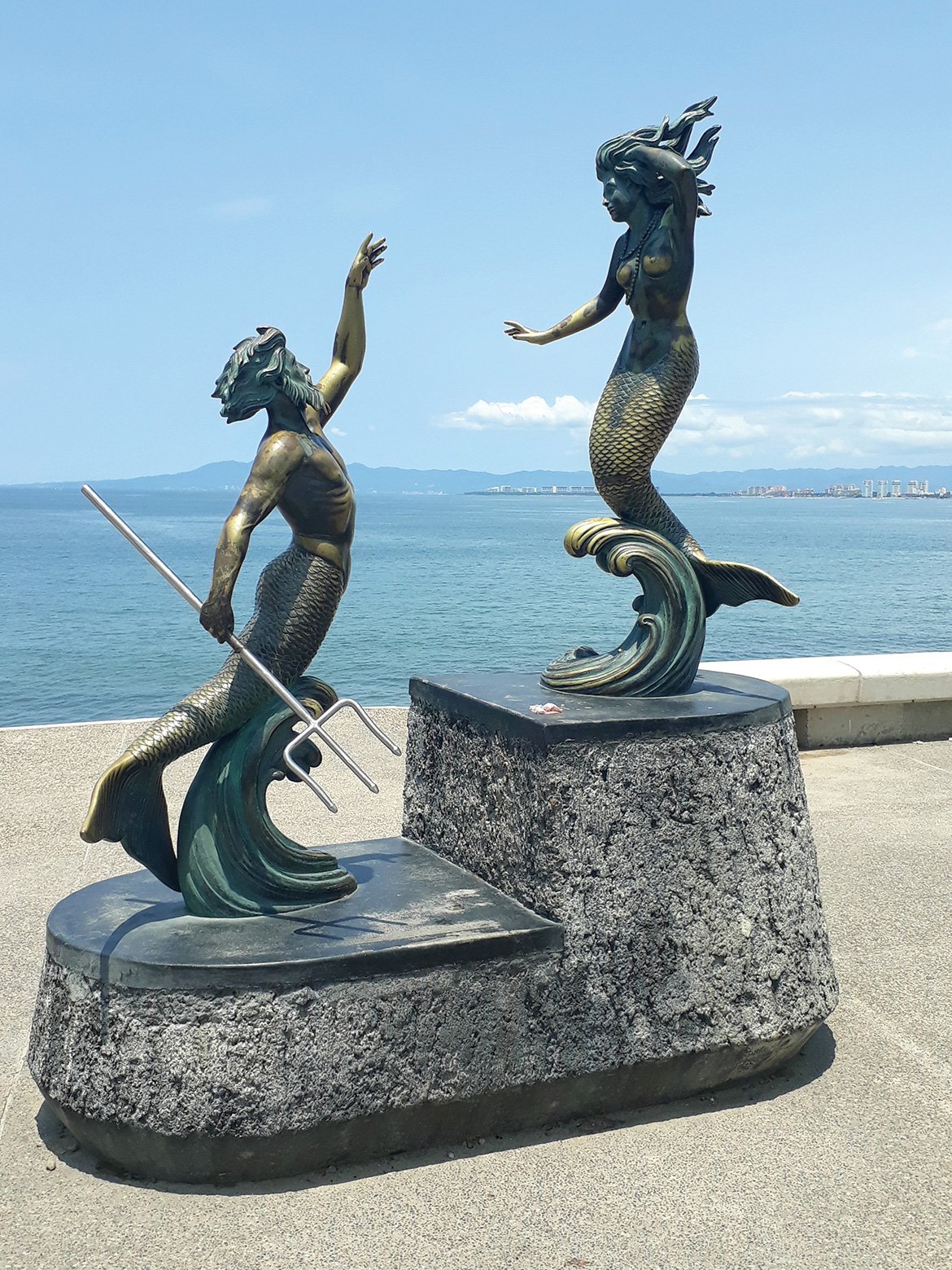 "Triton and Mermaid", by carlos Espino.
On your next visit to Puerto Vallarta, you will certainly take a photograph of the memory next to one of these sculptures.